Over twenty rooms , 6 shops with properties worth millions of naira were razed down and family displaced this morning to fire at 9 Awkwuzu street mile1 Diobu.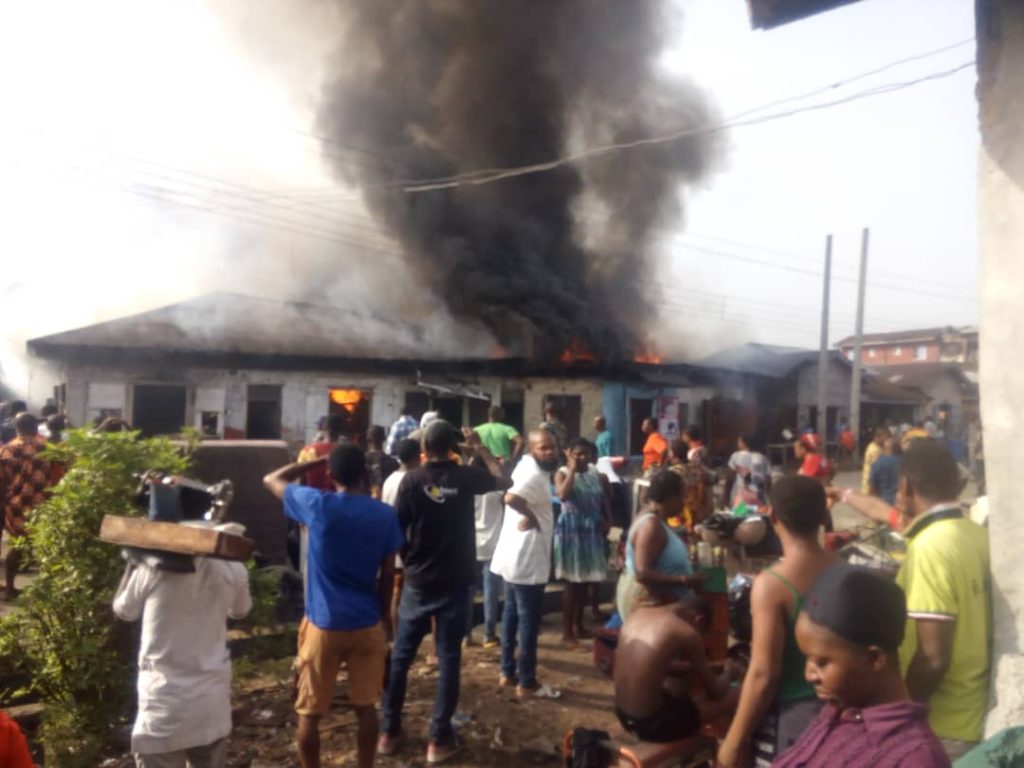 The fire which completely razed the building was said to have been caused by a woman who left her cooking stove on in her room and went out this morning.
No fire service was at sight when our correspondent Allwell Ene visited the scene. Residents said they called the Rivers State fire service but they said they had no water. They also complained of faulty vehicles.