Hundreds of unmarried ladies adorned in wedding gowns flocked Nathaniel Bassey's Hallelujah Challenge event at the Eko Hotel and Suites.
Pastor and singer, Nathaniel Bassey tagged the festival a "dress like your miracle" night, prompting his participation at the gospel music festival.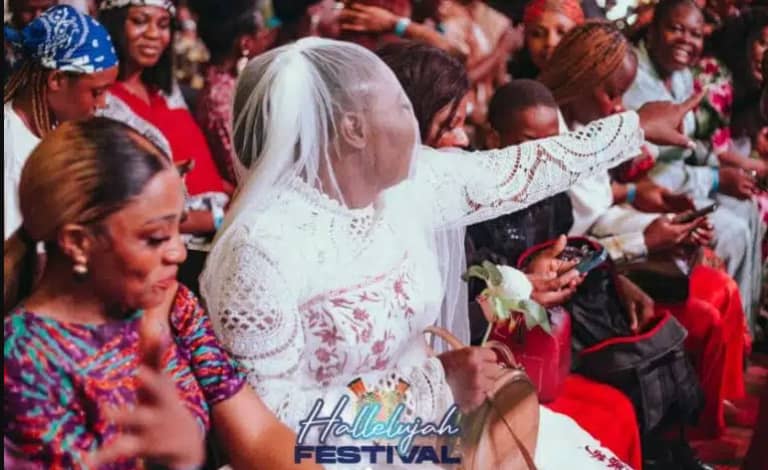 Students putting on graduation gowns, while ladies looking for a child went up with artificial baby bumps or baby dolls as a proof of their faith in God's visitation. The Hallelujah event took place on October 22, 2023, from 6 p.m. until midnight.
Following the popularity of the movement in 2017, it expanded into an annual festival with sometimes mind-blowing testimonies from attendees.
This year's Hallelujah event began on October 3rd, 2023, and featured ministers such as Pastor Joshua Selman, Pastor Jerry Eze, and Minister Lilian Nneji, among others.
Although some netizens have called the act by single ladies, desperate as others described it as a sheer display of hope and faith.